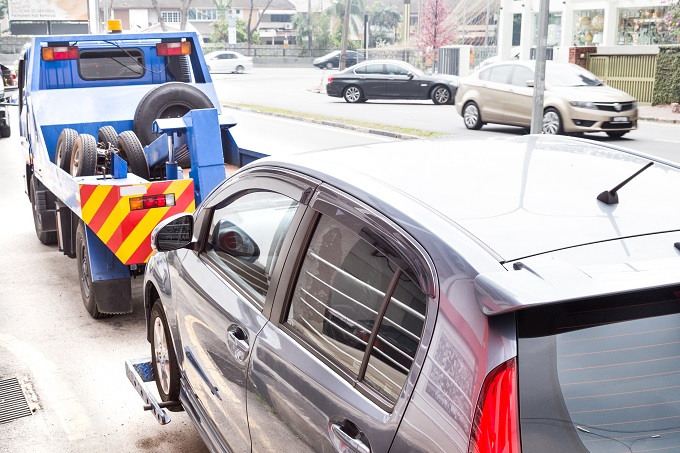 As your friendly source roadside assistance in Hillcrest Heights, Maryland, we have helped countless drivers get out of various roadside predicaments. As with today's topic, we have also helped drivers remove their vehicles safely from being stuck.
Whether your vehicle is stuck in a ditch, a snowbank, mud, or somewhere off-road, finding the best solution to save your car is a must. Thus, here are some tips that our towing service in Maryland can share with you.
Kill the engines.
Stop the car before doing anything else. Assess the situation and see the possible actions you can take. Do not step on the gas to try and get out. This may cause you to dig a deeper hole, making it difficult for you to drive out of there.
Build traction.
If there are stones, sticks, and other debris blocking your way, remove them carefully. Dig a path for each of your wheels. You may also add gravel, sand, salt, or your car's floor mats in front of each wheel.
Push the car.
If someone is with you, let them push the car while you gently step on the gas.
If all else fails, call a provider of winching services.
Letting experts help you is the best option you have. To further avoid damage to your wheels and car, let a towing company come to your location.
Practicing road safety and reading all about car safety tips is important for any driver, skilled or beginner. Whether your car has broken down or been in an accident, rely on EXCEL MOTORS TOWING's car hauling services for professional support. We keep you and your vehicle safe and help you get back on the road in no time.