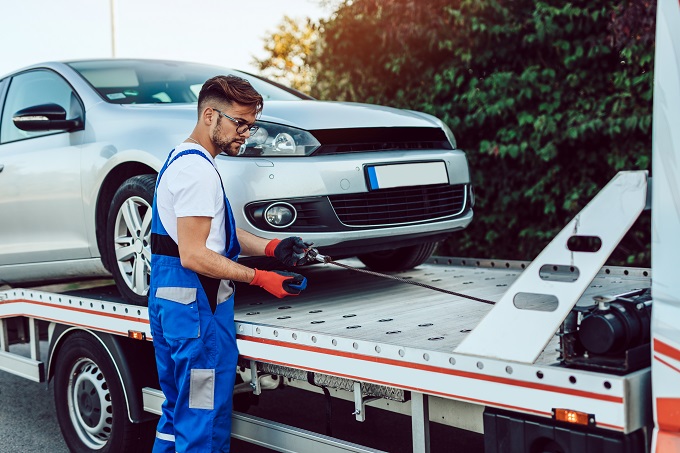 Flatbed towing is one way to tow your vehicle when you are trying to get it from point A to point B. This type of towing involves a specialized truck that has a flat bed in the rear. Flatbed tow trucks are very common as they are the ones that are usually used in basic car towing.
Flatbed towing is also known to be safe towing. It is one of the safest ways to transport a car. Flatbed trailers have four wheels that are most often placed together at the center of the trailer in order to balance the weight of the car above and prevent swaying while towing is in progress. Loading is easy as you will simply have to drive your car up the rear ramps to the trailer.
Flatbed trailers don't require any special adjustments to the car's power train or that part of the car that transfers energy from the engine to the wheels. Aside from the hitch that is required on tow vehicles, you don't need to attach any other extra parts to tow your car. Unlike other forms of car hauling, the car in tow on a flatbed trailer doesn't take any wear or tear during the trip since all four wheels are off the ground and the engine parts aren't moving as the keys are safely out of the ignition.
Our towing service in Maryland offers flatbed car towing. This can be very beneficial to anyone who immediately needs to tow their car.
Call EXCEL MOTORS TOWING now for more information! We provide reliable roadside assistance in Hillcrest Heights, Maryland.